Do you consider your Pet to be an important part of your family? Then why not include them in your Wedding celebrations? More and more couples are choosing to include their pets in their wedding ceremonies and wedding vendors are being pushed to accommodate.
Whether you own a cat, dog, horse, rabbit, goat or even a pig, there are plenty of ways to have them play an important role in your special day.

Get their help with the Proposal:
Popping the big question to your significant other can be a stressful time. Why not include your pet in this important moment in your life? You can have your pet wear a sign saying "Will you marry me?" or fasten the engagement ring to their halter/leash and catch your significant other off guard?
If you don't think your pet would enjoy being a part of the festivities on your wedding day, why not have them included in your Engagement Photo shoot?
Save the Date:
I can't think of a more adorable way to announce your big day than to include a photo of your pet on the announcement card.
Your Wedding Day:
If you dream of having your dog standing by your side on your big day, why not make them a part of your wedding party? After all, before you found forever love, you first found puppy love.
Dogs are also known to reduce anxiety, so spend a few relaxing moments with your pup before you walk down the aisle. One of your attendants could lead the dog down the aisle with your wedding bands tied to your dog's collar. This is bound to get the cameras flashing.
Dogs should look just as dapper as the rest of the wedding party. Search out tuxedos for boys and floral collars and tutus for girls from your favourite Pet Store.
Now, you can snap your first Family Photo together on your big day.
If you are unsure how you would handle a dog's arrival and departure at the ceremony or who would "dog sit" during the reception or later during the honeymoon, then I suggest you look to hire a Pet Service that specializes in Wedding ceremonies. This allows your precious pet to be included in your Wedding Day, but all of the logistics of how to do this are handled for you. One local business that specializes in Wedding Pet Services is Dayna's Pet Sitting, where wedding services are 100% customizable to fit your specific needs.
Don't forget to include a cute photo of your furbaby on the dinner table. Guest place cards or favours with a photo and a message from your favourite pet would add a warm, humorous touch to your special day. Some brides and grooms may choose to add a sugary image of their pet atop their Wedding Cake for a unique look.
Don't forget to send a Doggie Bag home with each of your guests. As your guests exit the reception, allow them to pick up a Doggie Bag filled with tiny dog treats for their little pets waiting at home.
With more venues catering to dog-lover's needs, you are sure to have a fun-filled memorable day for your entire family.
Would you enjoy a wedding with pets?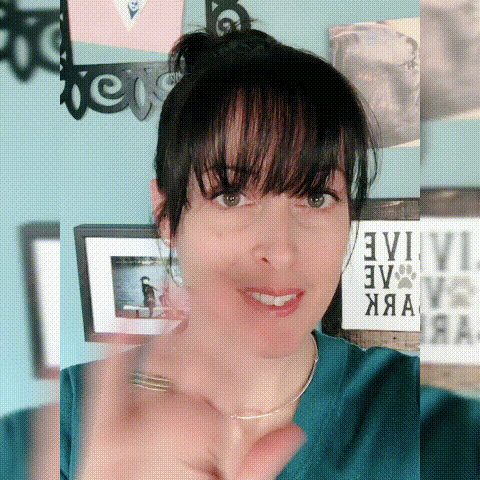 Curious about having your pet's picture taken?
"I'm happy to answer any questions you may have. Let's chat soon."
Beth