Although we do not want to ever experience one of these - house fires, ice & snow storms, long term power outages, tornadoes, hurricanes, floods and other natural disasters are becoming much more common.
Do you have an Emergency Evacuation Plan for you and your pet? Here are some tips to get you started.
Before a Disaster Strikes :
Keep a collar with identification tags on your pet. If possible - have your pet microchipped.

Spay or neuter your pet in case it is lost in an emergency.

Have a friend's house or pet friendly hotel picked out that you and your pet can evacuate to, as many emergency shelters do not allow pets.

Leave a key with a relative or neighbour in case you are out of town when disaster strikes.

Display a Pet Rescue decal on your front door or window to alert First Responders that there is a pet in the house. Include your Vet information as well as your own.

Have a supply checklist ready ( see downloadable checklist below)
During A Disaster
Never leave your pet chained outside. Bring your pets inside well in advance of a storm and reassure them. Pets can become disoriented and run away from home in a crisis.

Once you bring your pet inside, keep your pet within sight to reassure them. Pets can become frightened by unfamiliar noises.

Never tranquilize your pets.
After A Disaster
Re-orient your pet to their home by keeping them on a leash. Familiar scents and landmarks may have been lost in the disaster, so give them time to reacquaint themselves with their home.

Be on the alert for downed power lines, debris or insects or animals which could have entered the home during the disaster.

Don't allow your pet to drink water or eat food that may have been contaminated.

Contact your Vet if you notice any signs of stress, discomfort or illness in your pets.
Whatever you do, please do not leave your pets behind. Having an Evacuation Plan for your family and pets will ensure everyone stays safe during any crisis.
Have a Pet Emergency Kit ready for a quick evacuation.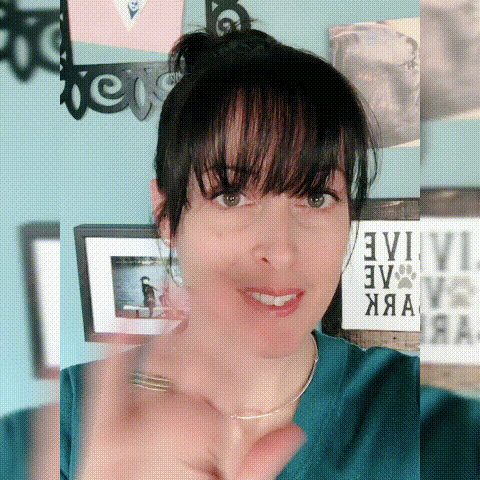 Curious about having your pet's picture taken?
"I'm happy to answer any questions you may have. Let's chat soon."
Beth