Here is a checklist of things to remember while you enjoy your new puppy in those first crucial bonding days.
Take a few days off work or school so you are home with your new puppy to establish a new routine. Limit visitors during the first few days to ensure the home is quiet while your puppy adjusts to his/her new surroundings.

Show him/her where they will sleep, play, eat and go potty.

Remember, baby gates are your friend.

Interact lovingly with your new puppy. This will forge a sense of you being the "pack leader".

Puppies should be fed 3 times a day until they are 5 months old.

Schedule an appointment with your vet for checkup and vaccinations. The vet can also microchip your new puppy.

Teach the puppy their name. Each time they respond when their name is called, provide a treat. They will learn their name very quickly!

To keep the puppy safe during the first few nights, it is best to set up a crate in your room or just outside the bedroom door. In this way, the puppy knows you are near so they do not feel isolated.

By keeping your pet close by, you will also hear their whimpers when they need to go potty in the middle of the night.

Remember to take your puppy to potty in the same spot in the yard as soon as they awaken during the day or night. Sniffing and circling are signs your puppy needs to go pee. Lots of praise and a treat will help to house train your puppy quickly.

You may also choose to place a pee pad close to their daytime play area for emergencies.

After the first week - start to introduce your puppy to new people and all sorts of sounds and objects. Remember to "socialize" but not "traumatize".

Do not let your puppy socialize with other dogs or animals until they have had all of their shots. Therefore, avoid all dog parks.

Handle your puppy's feet, nails, ears, teeth and belly and start grooming habits early.

Puppies like to eat their own stool, so be prepared to scoop it up quickly. Also, prevent your puppy from eating feces from other dogs, rabbits, raccoons, etc.

Watch for blood in your puppy's stool and contact your Vet immediately if you find any.

Discourage poor behaviour from day one even though it might be cute as a puppy.

Puppies will chew everything from woodwork to shoes to chair legs. Therefore, pick up anything you do not want damaged and limit access to some rooms perhaps.

To prevent anxiety issues - do not make a fuss when leaving or returning home again.

Designate a specific room such as a bathroom or perhaps a puppy playpen to keep puppy safe while you are away.

Provide lots of different toys and chew toys on a rotating basis to keep puppy's interest.

Take lots of pictures, as your little puppy will grow up quickly.

Most of all, provide lots of attention and love to your new puppy. This will build that bond that will ensure you will both have a best friend for life.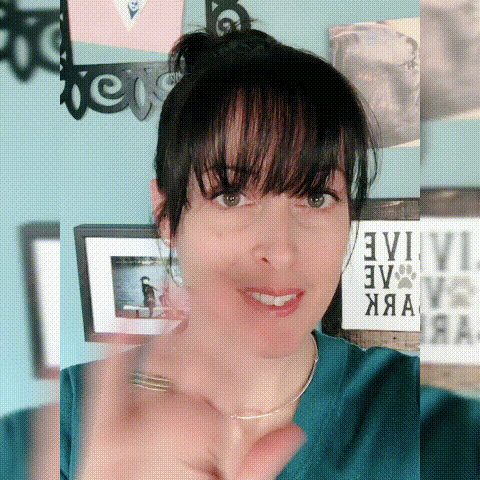 Curious about having your pet's picture taken?
"I'm happy to answer any questions you may have. Let's chat soon."
Beth